5 tags
6 tags
3 tags
Diabetes, Coca-Cola, and the Danish Flag
Coca-Cola is one of the world' worst corporations and largest. Bringing terrible sugar water and diabetes to first and third world countries alike, I can not and will not support this brand.  Thank you (mange tak) for spoiling the Danish Flag with your newest ad campaign and mirroring the actions of a parasite, in stealing the "happiest country" in the world with your crap...
4 tags
2 tags
5 tags
4 tags
Miami: Coffee and Art
South Beach at Sunrise Latte at Panther Coffee Giant Rooster at Pride and Joy BBQ Greetings from Miami. The last few days I have been coasting in a sea of blue abyss. The deep blue ocean and ephemeral salty air permeate the humid heat. If this is a precursor to the summer, I am quite certain I would melt.  This weekend has been jam-packed with food and get-togethers. Friday I was...
6 tags
Laughing Chickens Video Compilation
Google has this amazing "Google Alerts" function that I rely upon to check for any search terms I deem relevant to my company or self. Today "Laughing Chickens" showed up in my feed and I found this funny YouTube video about chickens laughing. Enjoy!
6 tags
Margaret Thatcher - How Does It Feel To Be the...
Crass is an awesome late 70s British Punk band. Margaret Thatcher, the milk snatcher, was a powerful PM, who died today. Anyway, Crass did not like her at all or any of her policies, which caused many people to die or suffer. 
9 tags
4 tags
Femen Stages Topless Jihad
Setting Flags on Fire Denouncing the Tunisian Government A Muslim gentlemen teaching non-violence and tolerance to a protester Islam preaches many things - it seems to me that Love is one of their guiding principles. Yet, in Tunisia, activist Amina Tyler, has been issued a "death by stoning" sentence for baring her breast as a stand against the oppression that women face daily...
4 tags
6 tags
Reducing the Waste, One Piece of Wood at a Time
A new dog house design  Before I can get to the point where a product is ready to ship out to a consumer I must take raw materials and saw, mitre, shave, sand, and rework each piece of reclaimed wood. This creates a certain amount of waste. Unfortunately, I have not found a better solution yet for discarding my cut-offs. These pesky after-pieces take up precious space around the Yard. Each...
5 tags
Inhabitat.com Spreads Some Laughing Chicken Love
Today our coops showed up on the eco-friendly, design and sustainability website - Inhabitat.com  People seem to like the DIY chicken-coop in a bike box idea. Check out the article here.
5 tags
Food and Farm Film Festival
This Friday night is the opening night for the first ever Food and Farm Film Festival. A documentary, short film based festival focused exclusively on food, its production, and the food chain. I will be volunteering during the opening night and hope to catch the movie Garlic on Saturday night. There are still some tickets left, but many of the features have sold out.  Act Fast!
6 tags
Edible Landscapes
Spring is pervasive at Hansen Mini-Farm. We are preparing the backyard now in haste for the impending season of growth. Tonight I attended an introductory meeting held by Marin Master Gardeners (my Dad is a Master Gardener) which went over a new course they are offering which centers around gardens that are not only beautiful, but edible. Instead of a hedge, you can have a row of...
7 tags
Laughing Chickens and Sales Channels
We are always trying to figure out what is the best "next step" for our company. There is no "one" road to profitability in my opinion.  What is fascinating for me is to explore the different ways that I can put my chicken coops into people's backyards. There are a few ways we are doing this at Laughing Chickens right now. 1. Craigslist - Direct to Consumer (sort...
8 tags
7 tags
Big Sur Look Out
Central Coastal sections of California BEWARE! I will be coming down later this week to hike, frolic, camp and enjoy giant redwood trees. If you follow my travels and daily life at all - then you will understand how much I love the outdoors, especially trees. I love trees. They are majestic, stoic, giving and nurturing. Perhaps this is part of my Big Sur fascination. Growing up I have traveled...
9 tags
Laughing Chickens Seeks SEO/ Google AdWords...
Hello Friends!  My company Laughing Chickens is jumping into the realm of Google AdWords and the scary, bottomless pit of SEO despair.  We are seeking someone in the Bay Area who is knowledgeable about the subject and willing to take a chicken coop ( or other items we produce like composters, chalkboards, raised bed supplies, etc) in exchange for their precious knowledge.  I freely admit...
5 tags
Watch
Oh Yes… the joys of bike messengering. Was looking through an old hard drive and found this video I took moments after my first delivery in Warsaw Poland back in June of 2009.  You haven't really lived until you have scoured the streets of a foreign country, frantically rushing to deliver a package on a Friday afternoon - when its 85 degrees outside and cars are trying to run you off...
5 tags
7 tags
Reclaimed Square Planter Boxes Launch
Another one of our products has launched recently at Williams-Sonoma. If you are looking for that perfect gift for Mom and Dad - Look NO further! Our Spring product line is beginning to hit the interwebz and I am so proud of my awesome team for making the best reclaimed redwood products on the planet. The 16" and 22" square planter boxes are perfect for starting that backyard,...
Rustic Chicken Coop On-Line Sales
People of the internet, Thank you for listening! We are selling coops now through our website Laughing Chickens and over the weekend - just three days after going Live we had our first coop sale to a customer in Indiana.  This is pretty awesome. We have not spent a single dollar yet on any online marketing, SEO, analytics or what-not. I can't wait to see when we start to implement my...
5 tags
8 tags
Mini Farming San Francisco
Its that time of year when Spring is in the air. Flowers are beginning to bud and its 70 degrees in February in San Francisco. Over at the Hansen Homestead I have grand plans for my backyard. Like many aspiring gardeners and urban farmers I have unique limitations to pursue my dream garden - but I have creativity ( which will more than compensate for any constraints I may come up against)....
5 tags
Buy My Coops Online NOW!
This week I am proud to announce that you can now order my rustic, reclaimed chicken coops online through my webshop.  Laughing Chickens  Laughing Chickens has gone live as of late last night. We have four products for sale at the moment. Our hottest seller is the Cottage Hen House. Its super affordable, easy to build ( these come as DIY kits, pre-drilled with instructions). We have...
7 tags
Sexy Beast Heading to Miami Seeking Duncan Quinn
That's right folks, its that time of year when Kristian "BlackDevil" Hansen will be making his way South ( and very East for that matter).  Sunday I fly out to Miami for 10 days of frivolous, action-packed Duncan Quinn mayhem.  If you recall, I was working with Duncan a few years back. We had some amazing times together. He recently launched a novel pop-up shop out of a...
5 tags
4 tags
4 tags
Boy Scouts of America Revising Anti-Gay Stance
(picture of me and my fantastic Scoutmasters of Troop 101) Today I was reading that the Boy Scouts of America may begin accepting openly gay boys into Scouting nationwide. This is a real step forward for the organization.  I am an Eagle Scout and I have many friends who are gay. There was even a gay scout in my troop. I remember finding out about this one particular individual because I was...
3 tags
Give Praise and Be Proud
In this self-absorbed era of twitter, blogs and instagram, I think its of vital importance to tell people that you care about how much they mean to you. We all play off of each other in one way or another. We share ideas as entrepreneurs. We share our couches, coffee, laptops, office space. We should also share praise. Nate Westheimer - You rock man. I have known you throughout our start-up...
5 tags
More Williams-Sonoma News
Introducing the Reclaimed Redwood Window Box offered exclusively by Williams-Sonoma. You can buy the product here online. Or if you can find a January Williams-Sonoma catalog you can find us on page 99. This box is the culmination of months of labor, design work and finally build out by the team at the Urban Garden Workshop/Laughing Chickens in Mill Valley. Cael initially came up with Harvest...
3 tags
Green PR, Marketing, Graphic Design Internship
Hello Intern(et) World, We are looking for a kick-ass intern to help boost our online presence over at Laughing Chickens and the Urban Garden Workshop. If you know anyone with Illustrator/InDesign/Photoshop skills and a knack for copywriting/editing then I think I have a fun internship for you or your friend. This lucky soul will report directly to me and my co-founder.  We will work...
3 tags
Good Bye Horses 2012, Hello Chickens 2013
Its been a spectacular year. I hope that all of my friends and family have been enjoying themselves throughout the last twelve months.  Laughing Chickens has really taken off, in large part to an amazing team and a fantastic rock-solid co-founder - Cael!  We are really looking forward to 2013.  Stay Healthy, Stay Kind and Enjoy Yourself!
4 tags
6 tags
5 tags
Cold Snow In Sun Valley Idaho
The Hansen Report is busy up in Idaho for the remainder of 2012. I am here documenting life in Sun Valley and its surrounding towns until January 1st when I fly back to the SF Bay Area. My friend Jessie had a spare seat and extra room at the Ranch, so on December 26th it was hard for me to deny an awesome trip out of California. A wonderful respite from reality. Huge Thank You for the...
5 tags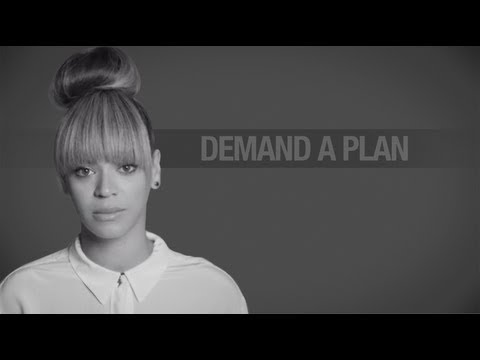 5 tags
5 tags
6 tags
Just Say NO (to work)!
We are chugging along at the yard right now. Despite the rain, some flooding due to the King's Tide and darkness descending at earlier intervals - we are pumping out hen houses and chicken coops like nobody's business. Its fascinating to see the company grow. Each day at Laughing Chickens we are facing new problems and tackling more projects.  Today, I had to turn down a design...
Stupid Idea for Drunk Drivers
http://www.marinij.com/novato/ci_22180274/dui-checkpoints-set-san-rafael-novato Now I know we all recognize that drunk driving is a serious hazard to the lives and health of everyone within striking distance of a motorized vehicle.  But what I do not understand is why checkpoints for drunk driving have to be publicly posted to warn drivers. Why should we be posting signs to tell drunks to not...
4 tags
San Francisco Skeeball Taken By Storm
That's right kids, my skeeball team dominated the lanes over at Buckshot Bar for another skeeson. We won the Sunday night league and will receive the Pint Trophy. We had the highest average in the SF league (and the country, better than NYC, Wilmington or Austin) against some fierce competition - and that is across all three nights (Sunday, Tuesday, Wednesday).  In the end - Black Devil...
6 tags
Laughing Chickens in LA Weekly
Last week Laughing Chickens was featured in LA Weekly ! Get the article here. November Coops December 7th Shipment Loaded and Ready for Distribution I can't stress enough how proud I am for my team and the hard work that everyone puts in at the yard. The last two weeks have been rad, as we have been shipping out coops across the country (see pictures above). We have also...