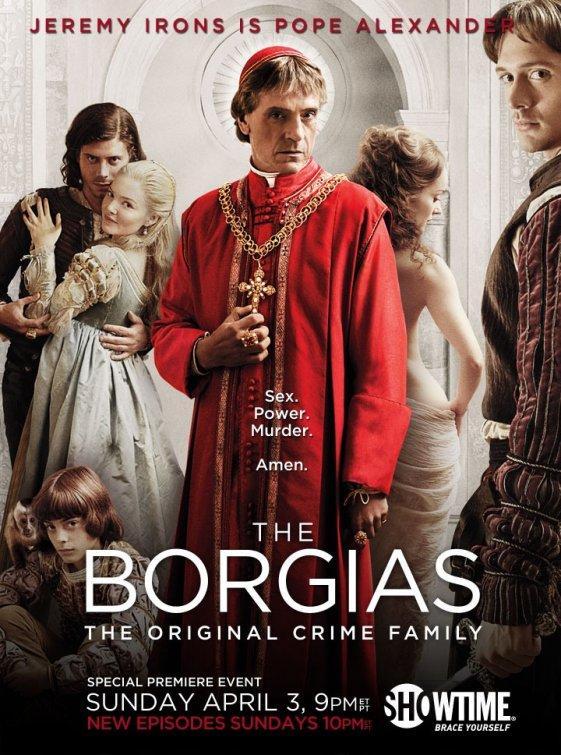 Looking back on papal history is to look into the mirror of Europe's past.
To say that Christianity has had a lurid journey would be an understatement. It is precisely this contradiction between religiosity and suffering that constitutes my great disagreement with the tenents of pious fervor. In another way, I can not believe in something supposedly holy when the history of religion is politically motivated, intertwined with hatred ( under the guise of love), intolerance and steadfastly anchored to pecuniary favors.
Enter the Borgias. A new take on an old story. Transformed here and there for theatrical effect.
Jeremy Irons, with great effect, takes the role as the newly ordained Pope Alexander VI to a defiant megalomaniac height. Meanwhile, burgeoning actress - Reka Csaszar does an excellent job as Whore 1 ( I am not making this up). Wonder who is going to be winning the Emmy? Oh wait, that was last weekend. Must have missed it.
Without diving into the deep end of my thoughts on religion or acting. Let me be concise and say that they both suffice as fodder for my amusement.